ART SHOW Originals
Welcome to Karlana Pedersen Visual Art & Illustration, where every chosen color, carefully drawn line and developed texture, is an expression of joyful art on paper or canvas. Shop collections of original art, limited editions, and one-of-a-kind graphic art editions created by Karlana Pedersen while pieces are available.
Personalized artwork available for a limited time only - Makes a great gift.
A.K.A
Art Maiden™
Welcome Art Maiden™ our new licensing brand. Well, sort of new....
Art Maiden began several years ago as a special project by Karlana Pedersen to create graphic art based photography options for her portrait clients and High School Seniors. Since then, the Art Maiden project as grown into a separate division within Karlana Pedersen Art & Illustration. Karlana continues her work as a fine art, acrylic painter, but now has expanded her offerings to include her love for graphic art and design under her newly formed licensing brand called Art Maiden. Here you will find Karlana's creative art designs incorporated into various mediums, such as limited edition prints, large format posters and hand-crafted, limited edition jewelry. In the near future, Art Maiden will also include custom designed fabrics and textiles for interior design elements, and graphic designs for fashion apparel. Karlana has created new collections for Art Maiden, and has selected art pieces from her established collections that will be well suited for home accents and wearable art under the new Art Maiden brand. Limited Editions and Pre-Orders will be available soon. Join our mailing list for updated info on new artwork and VIP only discounts.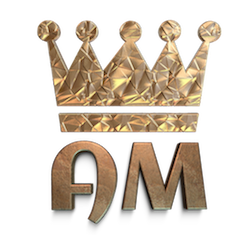 I joke around and say I must be a cat with "nine lives" because I am blessed to have so many meaningful accomplishments in one lifetime. I have had several careers in everything from music production to retail and design, from illustration to photography, and from art to technology back to art again. I am constantly growing, learning, and expanding my knowledge base. I will never stop learning. My continued education has fueled my artistry, taken on new meaning, and has inspired a new level of creativity! I love to push the limits of my work to see how I can do things differently. I love creating my original acrylic paintings on canvas, but I am also excited to develop new art using cutting-edge processes and technologies. It's a new era for the art world, and I intend to continue my mission to create art and live life boldly! - Karlana
Sign up for my newsletter and follow along on my creative journey with an inside look at what it takes to run a creative, woman-owned business in the $900 Billion dollar per year U.S. arts industry*
According to The National Endowment for the arts*