Story Behind The Art: My Classic Cars
Photo by Karlana Pedersen
My Classic Hot Wheels
When I was a little girl, my sister and I would collect Hot Wheels and Matchbox cars.
My sister loved all kinds of trucks, but my favorites were sports cars, and roadsters.
We owned hundreds of Hot Wheels and Matchbox cars between the two of us.
We collected cars like most kids collect Legos. I had the newest and coolest hot-rods,
sportsters, racing cars, and trucks. So as an adult, my husband and I would often go
to visit classic car shows. It's always so wonderful to look at classic cars that people
work so hard to re-build. They have so much pride in their hard work, and they should be proud.
It's so much fun to visit these shows and see cars that I remember as a very young kid, holding in my hands a little toy collectible, and dreaming about how it would be to drive down the street riding in one of my Hot Wheels cars, speeding thru all the tight turns on the highway. I loved those cars and seeing these (now classic) cars bring back memories that I thought were gone. I love photographing these cars, and then creating artwork of my favorite automobiles from the classic eras because cars eventually rust, and no longer work, time moves on, but artwork lasts forever.
Visit my new website and see my brand new classic car artwork collection. I have just started creating some of my favorite classic cars, trucks, and roadsters from a bygone era. So be sure to watch for new additions to my collection as I add more classic car artwork to my new art gallery.
Earlier in the year, I gave away my
12" x 9" mat and framed, classic car metallic artwork print, (shown below) called "1969 Dirty Chrysler" (worth $130) a
s a celebration of my brand new website here at Karlana.com
If you are interested in getting tips and tricks for art and design
The giveaway drawing on May 30th is coming up fast, so join the fun and enter now!
As always, thank you for your support.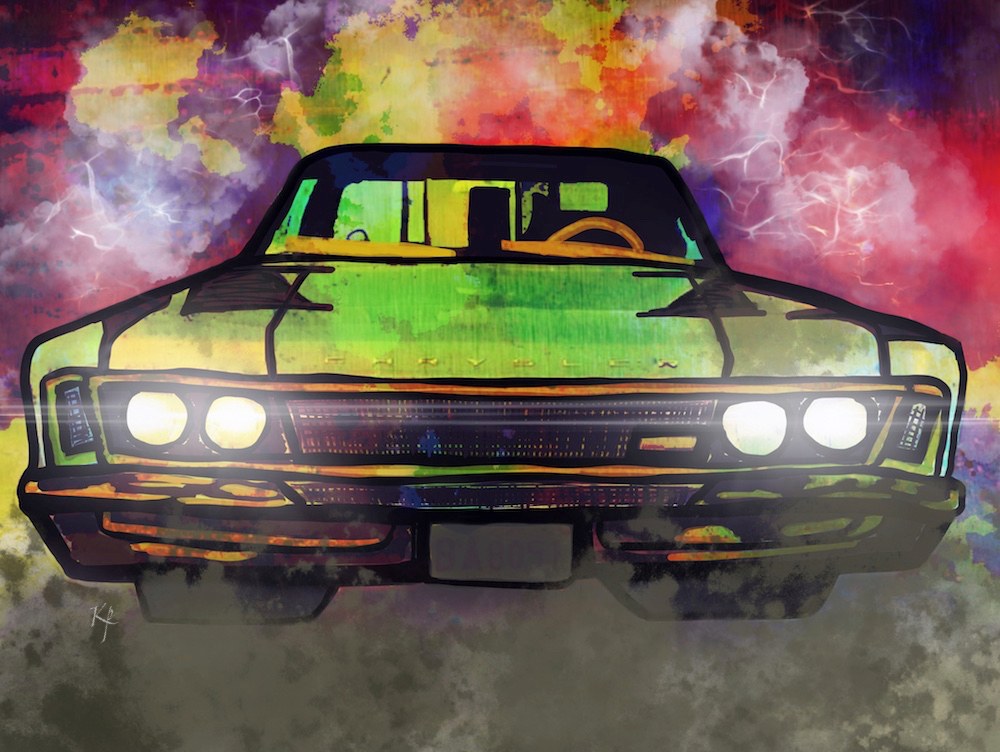 Artwork by Karlana Pedersen