Covid-19 and SAD-7 Tips on how to beat the Winter Blues in a pandemic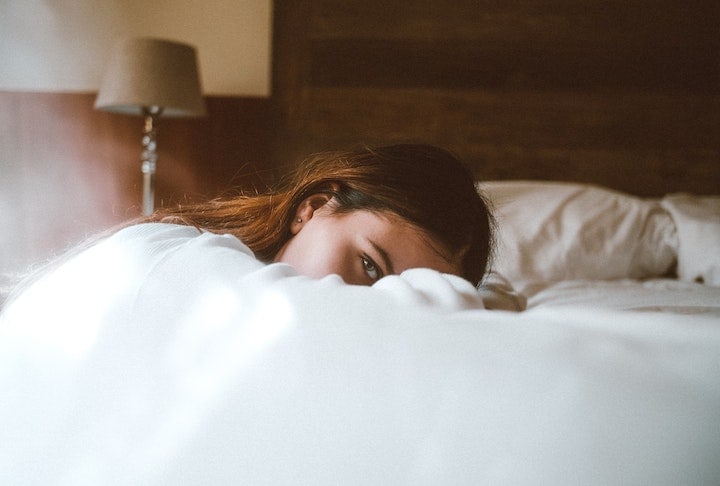 Photo credit: Bruno Van der Kraan
Covid-19 and SAD - 7 Tips on how to beat the Winter Blues in a pandemic
Well, we did it! We survived 2021 and made it into the new year! I bet you thought Covid-19 would be gone by now, right? Or at least on its way out. No. The Omicron variant has other plans. Hopefully, Covid-19 in your home was a non-issue, and you and your family enjoyed the holidays with family and time well spent. Now that we are past the many holiday events (hopefully, you had a few fun events and were not dealing with Covid-19, but I am so sorry if you were.) But now we all come back to the reality of our January, a return to school, work, and bills. Yep, those holiday gift-giving bills that show up on our phones, computers, and mailboxes that demand our attention, and once again, stress. In addition to these responsibilities, we have the added pressure of the dreaded "New Years Resolution," a concept where we know crap went wrong, and now we have to discuss ways to fix it. Worse yet, fix ourselves. Ugh! It's no wonder this time of year can be challenging.
The winter blues are said to peak in mid-January, but of course, feeling low isn't confined to just one month of the year, especially for those suffering from depression, anxiety, mental illness, or SAD, Seasonal Affective Disorder. This mood disorder often occurs in climates with less sunlight at certain times of the year and is sometimes accompanied by depression simultaneously. Now, couple that with stress and the isolation of Covid-19, and you have a pretty tough mix.
It's no wonder we can sometimes get the "Winter Blues." It can be a lot for anyone to handle. I'm not an expert, so call someone if you feel more than just a little "blue," like feeling too overwhelmed or depressed, anxious or isolated. Call a professional and talk about it and find the help you need that's right for you. For most people, symptoms of post-holiday winter blues are not as severe. These symptoms might include feeling down and under the weather, procrastination, lack of motivation, or just an overall blah feeling.
So, here are some beat the "Winter Blues" tips to keep the start of a brand new year positive!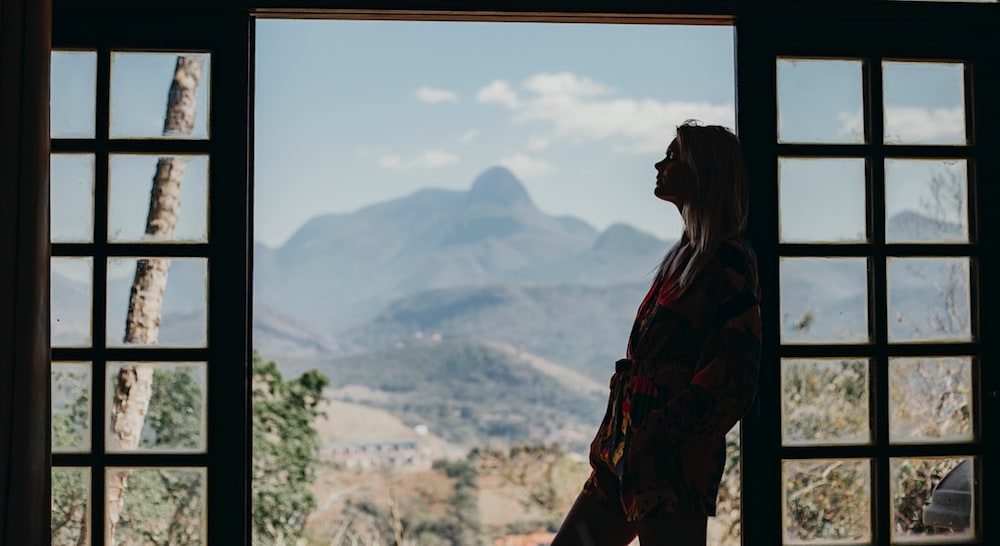 Photo credit: marcos-paulo-prado
1) Connect to a higher purpose
For me, this higher purpose is God, but a "Higher Purpose" can mean many things to many people, such as spirituality, universal teachings, etc. Since I believe in the existence of God, and I believe that God happens to be a very close friend of mine, I can only speak from my perspective of experience. God has always been who I've turned to in life when in trouble or feeling down. I have become bonded with God mainly due to my human experiences. I want to say that most of my experiences with God have been that of gratitude, but if I'm honest, I think my most incredible experiences with God came out of pain and suffering. Sometimes when we are hurting, feeling down, isolated and sick, or feeling that we have no one left to help us, and in desperation, we often run to God for answers. It's normal. It's part of our human condition. Here is the best part. God wants us to do exactly that, come to Him, because God doesn't care how we get to Him, only that we made it.
2) Do something just for you
During the holidays, we may have found ourselves consumed with doing things for others; of course, helping others is a wonderful trait to have. Helping others is always a good thing. But sometimes, we can forget to take care of ourselves in the process. Taking care of our own mental needs is just as important as taking care of the people we love that surround us every day. Knowing when to stop the spinning wheels of your busy life, take a break, relax, and read that book you have been putting off for the past few months, might be helpful. So taking an hour during the weekday (or two on the weekends) to do something meaningful for yourself might be what you need to relax, reset, and recharge your batteries before heading off into the upcoming busy months of the new year.
3) Stick to a budget
Nothing creates more stress than money and bills, especially after the holidays. So if you have not done so already, create a financial action plan/budget that will serve to help you get out of your most recent debt and ease the stress of mounting bills from the holiday season. Update your budget to allow you to not only pay off your holiday expenses but will allow you a bit of breathing room until you are back on track financially. A new budget might mean ditching the Starbucks coffee in exchange for making coffee at home, eating out less, or making meals at home using recipes and cutting back on ready-made meals, fast-food, or take-out delivered to your doorstep, all of which are way more expensive than shopping ourselves and preparing our own meals.
4) Communicate with loved ones
Covid-19 has been a mixed bag. On the one hand, we want to be with family and friends, and on the other hand, we certainly do not want to get sick or make others sick either. It can be very stressful for those who rely on others to help them, especially those who are elderly, immune-compromised, or just feeling blue. Staying in communication is vital for those who are alone, older, or who already feel isolated due to health concerns. The winter season can make this better or worse for vulnerable individuals. Sometimes we may be unable to connect on Zoom calls with our family and friends, and we may even suffer from Zoom fatigue. If this is the case, other means of communication can be helpful, such as starting a family group text. Keeping in contact by texting within a private group chat can lift spirits and help to keep vulnerable friends and family members connected. Or, try connecting with family and friends using social media DMs. You have probably connected with most of your family and friends on social media anyway, so try reaching out by DM and re-connect on a personal level with those who may need a little joy in their day—texting or direct messages not working? Try a phone call instead. Sometimes there is just no substitute for hearing someone's voice on the other end. I enjoy hearing the voice and positive energy from loved ones, and I often feel better from a simple phone call.
5) Be active AND creative
The process of moving to activate your body and creating something to activate your mind can do a lot to help control the winter blues. Jumpstart a new workout plan, eat healthier, but focus on a new creative goal, too; this can help you get back on track physically and mentally. There is something to be said about the cathartic benefits of painting, drawing, doodling, and the physical expression of visually releasing your feelings or emotions on a simple piece of paper, especially when stressed out. Just read about almost any famous artist like Vincent Van Gogh, Edgar Degas, Frida Kahlo; some of their best and most famous works of art came from pain or depression. The act of expressing ourselves thru art is healing. No art degree is needed. So let's get out of the house, take a walk, and become more active. But when you return. Create something.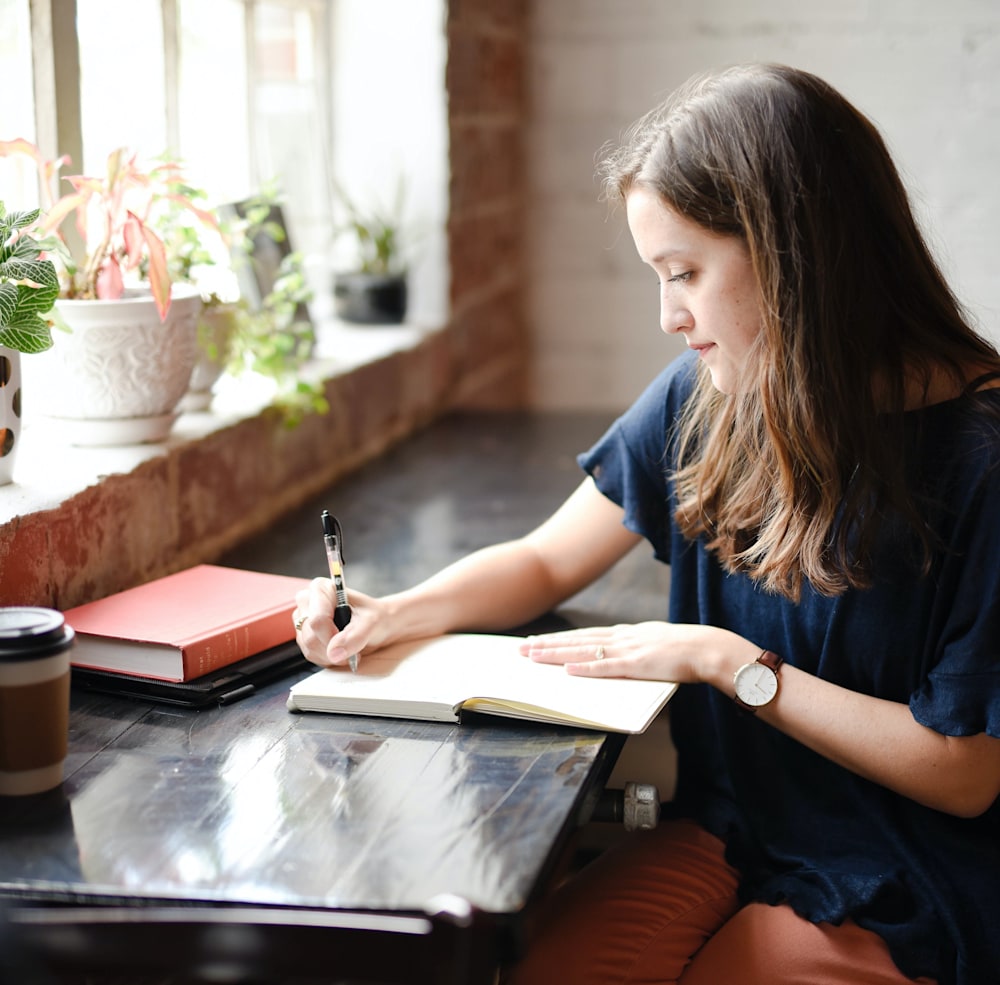 Photo credit: Hannah Olinger
6) Start a diary or health journal
Often we don't realize that when we feel blue or sad, there might be a pattern of activity (or health concerns) that may have triggered these emotions or feelings. Sometimes, I have great ideas or revelations about a situation, but I find myself forgetting my advice over time. Occasionally, I cannot connect the dots until I have read my journal. Therefore, it has been helpful for me to keep a health journal. Over the years, my health journal has covered many topics, including my mental health, spirituality, and emotional well-being. No elaborate methods are needed. It can be a journal app on your phone or a physical notebook, as long as it works for you.
7) Speak to a professional
The harsh reality is sometimes stupid little "tips" don't get the job done. If you or someone you know is way past the friendly tips and helpful advice phase, it is important to seek professional help. There are many levels of assistance available for mental health and well-being. The best place to start is with your doctor or medical professional.
It's hard not knowing where to start or who to call if you have more than just the winter blues. Below I have included links to mental health agencies that may provide you with a good starting point for research to bring along to discuss with your doctor.
https://www.samhsa.gov/find-help/national-helpline
If you or someone you know needs mental health assistance, don't hesitate to get in touch with the National Mental Health Hotline: 1-800-662-HELP (4357)
Karlana Pedersen is a contemporary artist, photographer, podcaster, and entrepreneur.
Owner of Karlana Pedersen Visual Art & Photography and Founder of Art Maiden™
Disclosure: This author is not a doctor or medical professional. This article is the expressed personal opinion of the author and is for information sharing only, and not for medical or psychiatric advice or evaluations of any kind.